In India more than 200 million people use WhatsApp and it is a country that is committed to all technological advances, and Facebook people know very well to launch various pilot tests.
However, WhatsApp's support for payments is highly anticipated because of the app's huge popularity among Indian users. The feature is now in beta, according to sources familiar with the company's plans, but hasn't been publicly announced because it's not widely available at this time. Users can now link their bank account to their WhatsApp account via Unified Payments Interface (UPI) and begin making payments straight to another user's bank account through a WhatsApp chat. The option is said to be available alongside other options such as Gallery, Video, Documents etc. Clicking on Payments will open a disclaimer window, followed by a list of banks to choose from. This feature is said to be available on WhatsApp version 2.18.21 for iOS, and version 2.18.41 for Android. To put things in context, Paytm has 180 million users in the country, whereas Google Tez, another UPI-based payment application, crossed 12 million users in India a year ago four months after its launch.
Users who already have the payments feature have to visit their friend's profile whom they wish to share the feature with.
Although a prompt will say that the transaction has failed, the contact in question will receive the feature on their WhatsApp. Although, the FAQ page on payments is not yet updated by WhatsApp, the terms and service page along with the privacy policy page for the app is live now. Notably, you will be asked to create an authentication pin if you haven't yet used the UPI payments platform.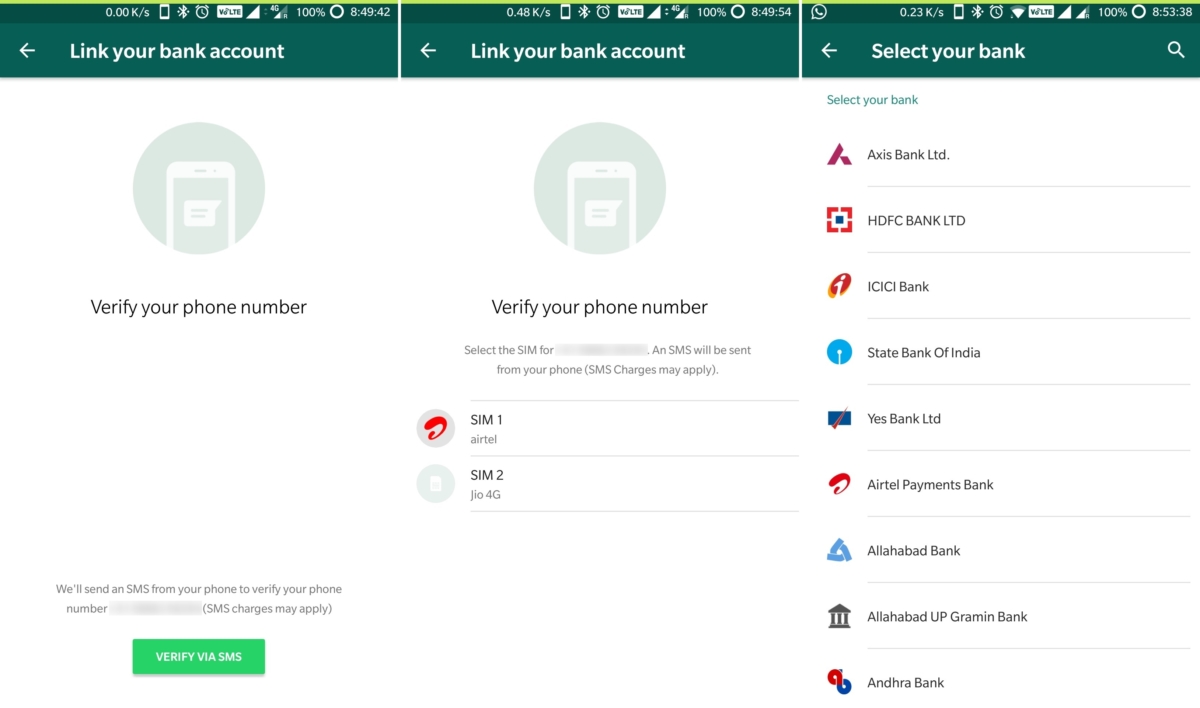 Users are required to then click on payments, verify their mobile number and select their bank to complete the set up. Therefore, you need to ensure that the mobile phone has the same SIM card that you use for your WhatsApp account.
Now, you have chosen the bank account you would like to add to UPI on WhatsApp.
Last month, WhatsApp had officially rolled out "WhatsApp Business", a free-to download Android app for small businesses to help them communicate better with their customers and vice-versa in India.
This will work only if sender and recipient are using WhatsApp with money transfer enabled.
BJP workers vandalise residence of Patnaik's private secretary
Dharmendra also came down heavily on some IAS Officers, saying they earn from government, but bat for the party. It is sad and unfortunate to see that an IAS officer is being targeted here.